Invoices take a part of everyday life in any small, medium-sized or big company. While doing any simple transaction, you will need to use a certain invoice template. You will be either provided with an invoice template, or you will need to create your own invoice based on your personal and company's data.
That is how invoices work. They can be issued from the part of the buyer or from the seller. It depends on the type of transaction when it was made and what other details might be involved.
What is an invoice?
The invoice itself is usually related to a sale transaction. It contains all the information about the products, their amount, and prices specified per product/service that was provided.
A general invoice is a commercial document that was issued by a buyer or a seller.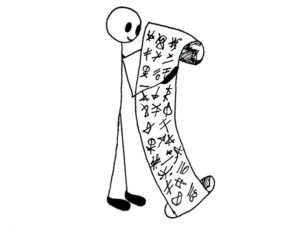 What does an invoice include?
Most of the invoices usually include their payment terms. For example, there might be a number of days when the payment is due. At times, a discount can be offered if the payment is completed before the due date.
Sometimes, the buyer has already concluded the payment when the invoice arrives.
If we're talking about rental services, an invoice usually contains a particular reference to the duration of the billed time. The invoice amount is based on various factors such as price, quantity, discounts, etc.
Any invoice can be called a sales invoice if named by a seller. Otherwise, an invoice can be named a purchase invoice as identified by a buyer.
In general, the term "invoice" means the amount of money which is owed or owing.
How to parse invoices?
PDF.co can parse invoice data from PDF or image. It exports data to CSV file format from where it can be easily applicable in reports and other documents.
All you need to do is to upload the invoice from your computer, Dropbox or URL. Drag or drop the file easily into space.
1. Go to Invoice Parser and upload the invoice document in the window.
2. It might take some time to recognize the data. Depending on the complexity of the document, the waiting time will extend. Usually, it does not take more than a minute.
3. Once done, you can get the CSV data and use them for further needs in reporting, statistics or analytics.
4. Otherwise, you may also edit or remove your invoice from the tool and start it all over again.
Recommend PDF.co to your friend and get +100 credits for further usage.
Find more interesting tutorials on our blog:
How to split and merge PDF documents;
How to convert PDF to CSV;
How to convert JPG to PDF;
How to type or draw a signature;
more are coming…
You can check the full program operation in a nice video: