Growth hacking is learning how to merge web applications into our workflows, products, and systems, in a way that helps your company. With Zapier you can automate these process and makes work easier for your company.
These are my Favorite Growth Hacks using Zapier: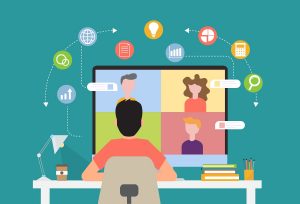 1. Get Data from Mailchimp
Have you tried creating a campaign for your products using Mailchimp? It can help you reach out to prospective customers to learn more about your product. They will then subscribe to your newsletters to receive updates on new products.
With PDF.co and Zapier, you can get data from your subscribers in Mailchimp and insert those data into a PDF. This will be very helpful in creating data records for each of your subscribers.
To learn more about this growth hack, click here.

2. Get Data from Typeform
Typeform is a very useful platform for your company to create forms, surveys, quizzes, polls, etc. for your customers.
The data that you can get using Typeform can also be transferred into a PDF with the help of PDF.co and Zapier. This way, every time someone submits data using the form that you created, it will automatically generate a PDF using the data that was submitted.
Check out how to do this here.

3. Create Record in Knack
Creating a record of your customers and saving it to the Knack database proves to be quite useful for some companies that have tried using it.
With the help of PDF.co and Zapier, you can parse a PDF that contains important data about your customers and send the parsed data to the Knack database.
Here's a quick tutorial on how to do it.

4. Create Record in QuickBase
Just like Knack, QuickBase is also a good option to store customer data from a PDF. You can save your customer's contact information on their database using PDF.co and Zapier.
Click here to see the tutorial.