There are a lot of interesting zaps that can be done using PDF.co and Zapier but there are some zaps where you can really say that it's awesome if it can be done. I'll give you a list of my awesome Zapier zaps.
Here are my top 4 awesome Zapier zaps: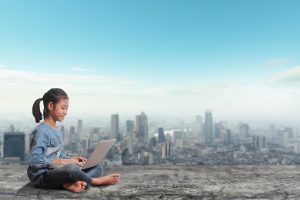 1. Generate PDF from Google Forms Responses
Have you tried using Google Forms to do a survey or a product review? It's quite a hassle checking your Google Sheets for your customer's responses. You will think that it would be awesome if the responses can be generated into a PDF automatically. That's where this awesome zap comes in. PDF.co and Zapier can help you automatically convert the Google Forms responses into a PDF.
To learn more about how to do this zap, you may check this tutorial here.

2. Add Signature to PDF
Adding a signature to a lot of PDFs is quite a lot of work. Wouldn't it be awesome if it can be automated? It would save a lot of your time and you can do other work. With PDF.co and Zapier you can automate adding a signature to your PDFs. PDF.co has an API called PDF Editor which can add texts and images to your PDF.
Here's how to do this zap.

3. Convert ZIP with Documents to PDF
Extracting ZIP files and opening the documents, images, etc. inside the ZIP file is quite a lot of work. Sometimes you just want all of the files inside the ZIP to be merged into a single PDF to lessen the work needed. It would be very awesome to automate the process of merging as well. It's a good thing that PDF.co can help you with this problem. The PDF Merger API can merge PDFs, images, and documents into a single PDF.
PDF.co and Zapier can make your life easier using this zap here.

4. Convert an Article from Pocket to PDF
Pocket is a great social bookmarking service for storing, sharing, and discovering web bookmarks. You can archive an article that you like and read it when you have free time. Sometimes you want to share the articles that you found in Pocket during your meeting. Wouldn't it be awesome if the articles that you want to share can be converted into a PDF? That way you can store it in a flash drive and you can share it during your meeting. With PDF.co and Zapier you can make a zap that can convert Pocket articles into a PDF.
See it in action here.