To stay organized in 2020, avoid using spreadsheets. Airtable and Monday.com are project management applications that combine project management and data set innovation with accounting page simplicity. In contrast, Notion is a more group management tool due to its note-taking and wiki abilities. In any case, Notion is exceptionally adaptable, and Monday is fantastic at what it does.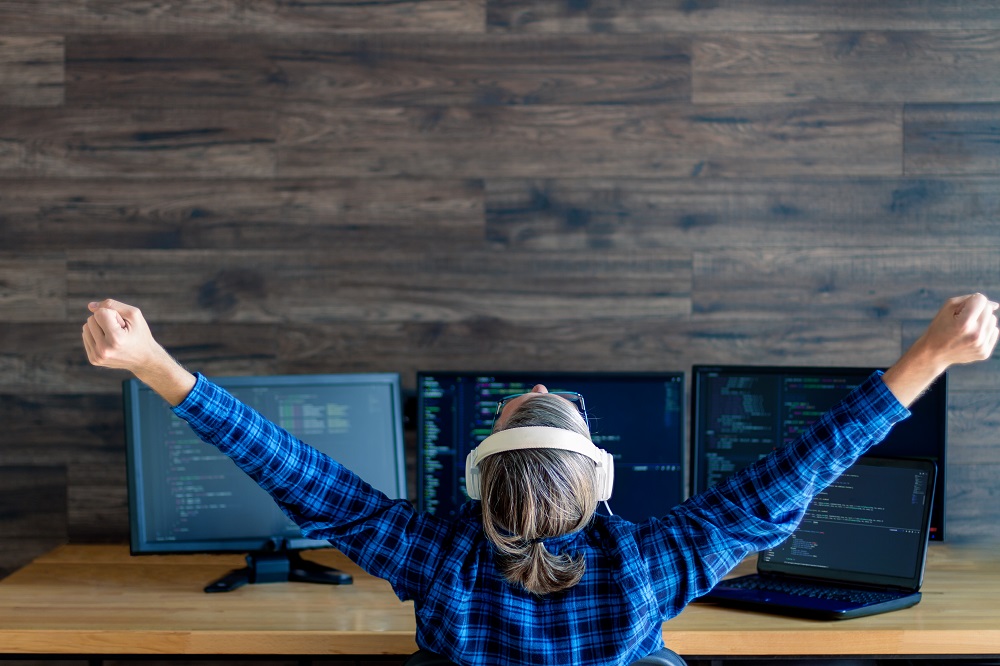 Airtable: Features, Pros & Cons and Pricing
Airtable is a collaboration program created for restaurants and the food sector, although it may be applied to any company type. It includes a centralized database to help teams collaborate more effectively and efficiently. It's also beneficial for any organization that needs a collaborative workspace with the similar UI of a spreadsheet.
Features of Airtable
To assist you, the program includes hundreds of pre-made templates. These templates cover various topics, from private projects to traditional commercial themes.
The Airtable tool allows you to create custom Airtable views, such as the Calendar view, to assist you with adjusting to your group's requirements.
Airtable supports the storage of numerous file attachments in database entries. Storage capacities range from 2GB to 1000GB and are available in various pricing schemes.
Third-party applications can be included in Airtable blocks. "Blocks" are third-party plugins that facilitate Airtable compatibility. Blocks enable you to interact with plugins such as Google Drive to accommodate for the application's shortcomings.
Pros of Airtable
Airtable allows us a great deal of customization.
Applications, automated devices, and connectors are available from Airtable.
Airtable is designed for team collaboration.
The cost of Airtable is determined by how much you utilize.
Cons of Airtable
Permission is not as adaptable as the rest of the system.
The number of automation and connectors available is limited.
Workspace is costly and restrictive.
User and row-based costs restrict scalability.
Pricing of Airtable
FREE $0/user/month
PLUS $10/user/month
PRO $20/user/month
It's a fantastic programming program. When you need something more powerful than Excel or Google Sheets and need some style and cell-based ease of use customization, spreadsheet-like skills might also be helpful. Unlike a spreadsheet, Airtable's capabilities reflect how it is intended to be used to run a business.
Monday: Features, Pros & Cons and Pricing
Monday is a software application for the project's board and collaborative activity. Clients may utilize a combined view to add colleagues, assign tasks, classify cycles, and track progress. The application improves the perception of work, allowing everyone involved to collaborate near resolving issues and assembling cooperation that improves group execution.
Features of Monday
Prioritization and planning of tasks. All project items are structured with a few status areas to help you keep track of project progress.
Monday has an option for file attachment in each task, allowing you to store project documents, images, account pages, and other assets.
Monday allows you to construct screens for any task or user using a variety of widgets like project status, project calendar, project timeline, and custom numeric sections.
Monday safeguards your data and grants access to the appropriate staff by utilizing sophisticated permissions restrictions to limit access to relevant people.
Pros of Monday
It enables several clients to edit a comparable list simultaneously, making it ideal for groups.
It enables you to evaluate your duties and the progress of each topic instantly.
Groups might welcome new visitors to analyze boards and timelines.
You can simplify duties and timetables while also controlling interactions with colleagues worldwide.
Cons of Monday
Monday's per-user fee restricts the number of individuals who can utilize the service.
Keeping track of your expenses could be difficult.
The system's functions are a bit complicated to understand.
The dashboards are generally not accessible via mobile, and consumers have stated that the mobile application should be enhanced. 
Pricing of Monday
INDIVIDUAL: $0
BASIC: $24/month/billed annually
STANDARD: $30/month/billed annually
PRO: $48/month/billed annually
Monday provides essential tools that foster communication and transparency, but no single job of board programming can handle every challenge.
Regardless of whether your current stage is no longer enough, it may be an excellent time to examine your work process to see whether your requirements have changed so that you can choose the optimal tool for you.
Notion: Features, Pros & Cons, and Pricing
Notion is a set of note-taking and program management software that uses datasets and Markdown pages for personal and collaborative work for note-taking, project planning, product development, strategic leadership, and private data management.
You can use Notion to communicate design and offer and screen your work. It's an essential method of managing your initiatives in which your group decides what to create collectively.
Features of Notion
Notion allows users to generate and access any critical data in one place, such as workplace guidelines, corporate goals, staff contacts, and so on.
Customers may use the program to evaluate and schedule activities and projects in addition to taking notes. It is adaptable, allowing them to build and modify database characteristics to construct their perfect process.
Notion allows for interruption-free typing with a decent, clear space/page. Clients can add and update content by relocating it.
Pros of Notion
The Notion is simple to use, with simple tutorials and excellent tech support.
Subscribers of Notion do not have to open many tabs and swap tabs all the time. Everything is organized in one place, which saves a significant amount of time.
Notion users may use the software through a computer and on mobile.
The user interface of Notion is sleek and minimalistic. Furthermore, its spreadsheets and databases are simple to use, making file organization a breeze. 
Cons of Notion
There are several features of Notion that are missing. The Notion is a fantastic platform; however, users want to connect and annotate, which Notion presently does not offer.
Notion's free plan has limitations. It's suitable for students, and there are both free and paid versions available for users other than students.
The notion notification feature is untrustworthy. Notion features a notification function that allows users to designate coworkers, give duties, and set deadlines. Regrettably, no indication is issued if their Notion does not load.
Pricing of Notion
FREE: $0
PERSONAL: $4/per user/month
TEAM: $8/per user/month
People that have found this valuable tool in their job frequently utilize Notion. It's often used by teams that have observed an increase in production. Notion's designers are always looking for new ways to improve the platform.

How to Work with Airtable vs Monday
If you'd like to see how these project management applications work in real life, check out our tutorials: