As paperless become the standard mode of operations in businesses, property management increasingly is taking advantage of online leasing. Moving away from traditional leasing and into digital, however, requires you to create e-signature contracts.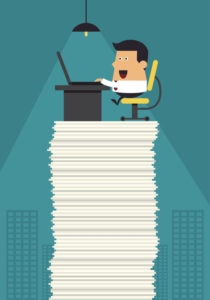 Why does it make sense for property managers to create e-signatures?
Modern tenants are used to technology and expect simple transactions. Digital leases cater to this familiarity and expectation, providing a more satisfying experience that can mean referrals.
Electronically signed rental contracts also are quicker to process. Both referrals and faster processing mean fewer of your units are sitting empty and losing money.
As a property manager, you also have other issues to deal with aside from paperwork. If you create e-signatures on digital leases, you don't have to waste time manually distributing documents, filing, and shredding as units turn over to new renters. With one property potentially having dozens of units, this efficiency matters.
Additional benefits when you create an e-signature for property management include:
Easy sign-off on work orders from contractors;
The ability to rent to anyone from anywhere online (extended client reach);
Increased legibility and clarity;
Anytime-anywhere access (including remotely);
How do I create e-signatures for property management?
The signing process usually includes these basic steps:
Upload your contract to your provider's service;
Add e-signature fields where you and the tenant can sign;
Send the document to your tenant through the service so they can sign and send it back to you;
Review the document and store it locally and/or in the cloud.
That's it! With such a simple protocol, the day to make the switch to digital is today.